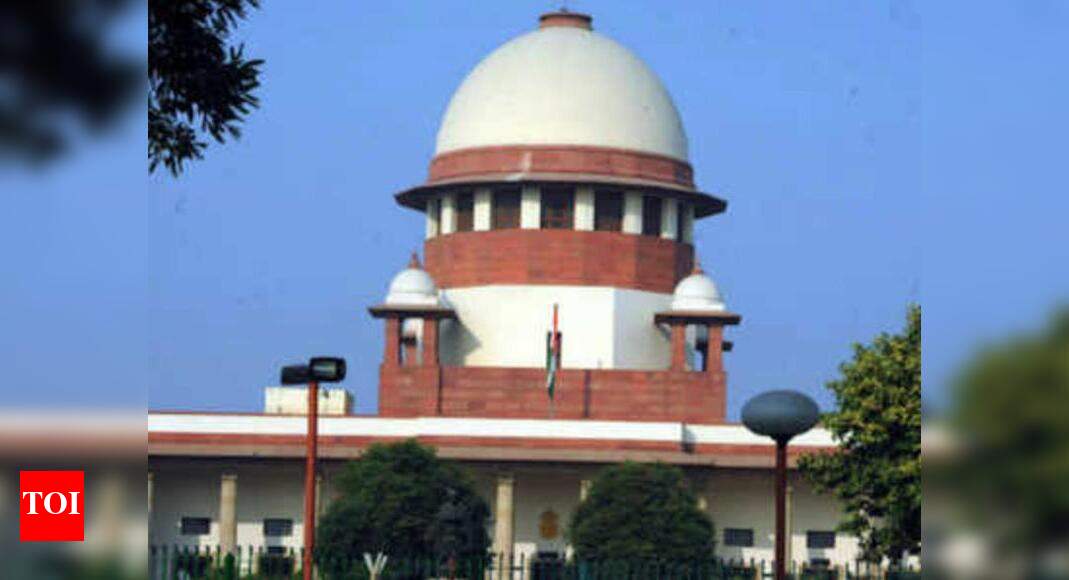 NEW DELHI: There are eight judges' posts vacant in the Supreme Court, the government informed Lok Sabha on Wednesday. By next month, two more judges will retire — Justices Rohinton Fali Nariman and Navin Sinha — which will take the total vacancy in the apex court to more than 29% of its sanctioned strength of 34 judges.
The pace of recruitment of SC judges has almost come to a halt with not a single one appointed in the last over one-and-half years of the pandemic. From 8 to 10 appointments of SC judges every year, not a single judge was appointed since the beginning of 2020, before pandemic induced lockdown disrupted judicial functioning.
The 25 High Courts in the country are facing a similar situation with total vacancies accumulating to 454 as against a sanctioned strength of 1,098 judges. In a written reply to a question in the LS, Law minister Kiren Rijiju informed that the pace of recruitment in the High Courts have slowed down too — from 108 judges appointed in 2018 to 66 in 2020.
The higher judiciary is not only facing difficulties in migrating to the electronic format of justice delivery but almost all the HC Collegiums have failed to recommend candidates to fill up judicial vacancies in the prescribed time frame. Vacancies in the subordinate courts stand at 5,132, the minister said.
"Department of Justice is writing from time to time to Registrars General of all High Courts to expedite the filling up of vacancies in subordinate judiciary mandated by the Malik Mazhar case," Rijiju said. For the recruitment of judges in the higher judiciary, the minister said that "every effort is made to expedite the process of appointment of Judges following the due procedure".
In the last one year, the government has notified appointments of less than 10% of the total vacancies of judges in the High Courts, according to the Law ministry. The worst affected has been the Allahabad HC where 66 posts of judges are vacant but only seven have been filled up in the previous 12 months.