Farmers take hard line on agenda for Dec 30 talks; govt finalises its position – Times of India
3 min read
NEW DELHI: The protesting farmer unions on Tuesday wrote a letter to the Centre and conveyed that talks between the two sides on December 30 should be strictly limited to the agenda items they had specified earlier.
Meanwhile, Union ministers Narendra Singh Tomar and Piyush Goyal met home minister Amit Shah today and finalised the government's position ahead of the crucial talks aimed at breaking the deadlock over the three new agriculture laws.
In their letter to the government today, the farmer unions said that the talks will only be on the modalities of repealing the three legislations and giving a legal guarantee on the Minimum Support Price (MSP).
The Samyukt Kisan Morcha, which represents 40 farmer unions, further said the agenda of the meeting should include amendments to be made and notified in the Commission for the Air Quality Management in National Capital Region and Adjoining Areas Ordinance, 2020 to exclude farmers from its penal provisions.
The letter stated that withdrawal of the Electricity Amendment Bill 2020 to protect the interests of farmers should also be part of the agenda for the dialogue.
In the latest letter, the Morcha pointed out that in its December 26 communication to the government, it had mentioned "changes" instead of "withdrawal" in the Electricity Amendment Bill 2020 by mistake.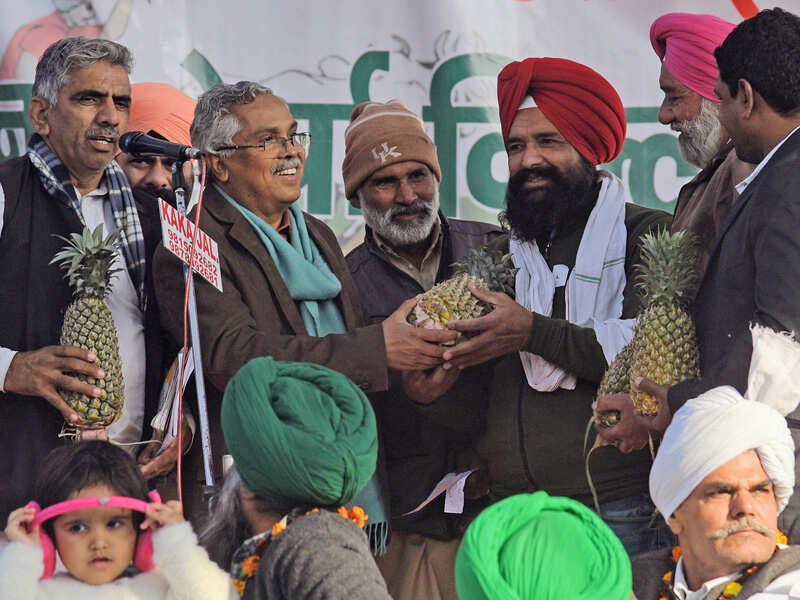 People from Kerala farmers' association distribute pineapples among the farmers at Tikri border. (ANI Photo)
In a letter dated December 26, the farmers had listed a four-point agenda for resumption of dialogue with the government. In response, the government invited the farmer unions for a meeting on December 30, 2pm at Vigyan Bhavan.
Meanwhile, Union agriculture minister Narendra Singh Tomar and railway minister Piyush Goyal met Amit Shah today to hold deliberations ahead of talks with the farmers.
The sources said that the ministers have finalised the government's position for the Wednesday meeting.
Tomar, Goyal along with MoS commerce and industry Som Parkash, have been representing the Centre in dialogues with the farmers.
So far, five rounds of formal talks have remained inconclusive. The last round was held on December 5, while the sixth round of talks originally scheduled for December 9 was called off a day after an informal meeting between Shah and some union leaders failed to reach any breakthrough.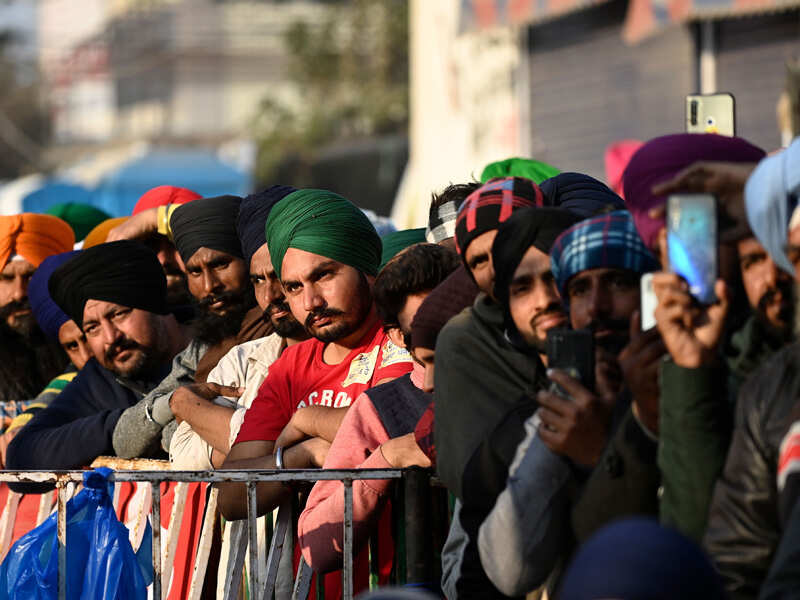 Farmers take part in a demonstration against the laws while blocking a highway at Singhu border. (AFP Photo)
Meanwhile, the farmer unions have deferred their proposed tractor march against the contentious agriculture laws to December 31, so that the rally does not clash with their talks with the government.
Thousands of farmers, especially from Punjab, Haryana and parts of Uttar Pradesh, are camping at Delhi's borders seeking the repeal of the three farm laws enacted in September by the Centre. They have threatened to intensify their stir in the coming days if their demands are not fulfilled.
Enacted in September, the three farm laws have been projected by the Centre as major reforms in the agriculture sector that will remove the middlemen and allow farmers to sell their produce anywhere in the country.
(With inputs from PTI)